Membership options for everyone
Join a great community of like-minded professionals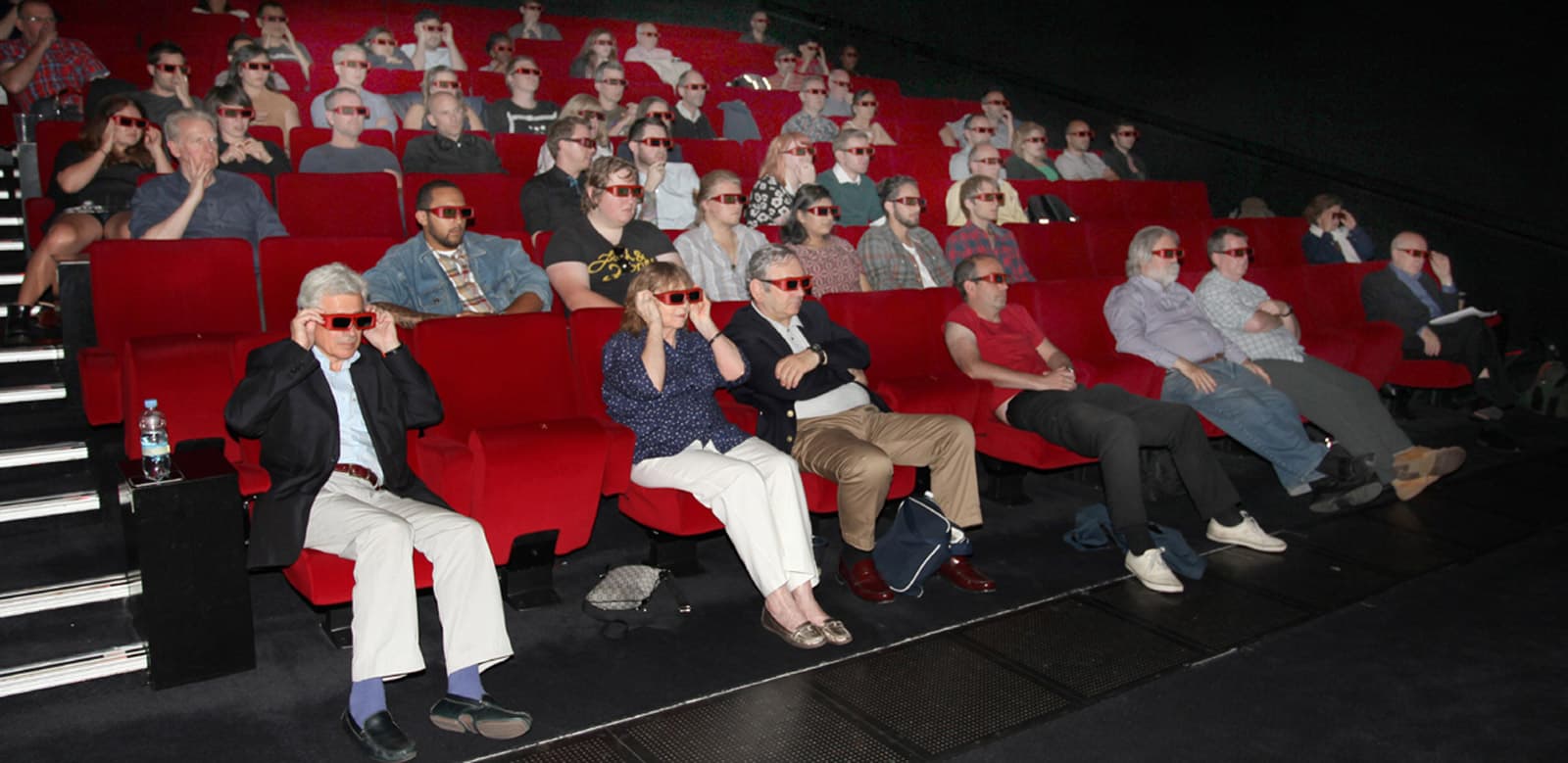 Why Join
As a member initially you will
be invited to complete the information required to include you in an international database of aspiring and established moving image professionals of a good standard;
immediately grow your network of professional contacts within the wider moving image industries and be able to interact with them either via their contact details on the web based online directory and via online or at events where you can meet face to face;
be able to join a regional or specialist group and participate in its running and activities;
be invited to a number of online and real life events each year, and if unable to attend them, you will be able to access them via the website;
be able to access a number of exclusive member benefits from the website;
receive a print copy of the Quarterly journal "Cinema Technology;"
be able to have access the impressive online archive of articles from the Society's Cinema Technology and Image Technology journals dating back to the 1930s;
be able to put something back into the industries and add to your experience by assisting with our accreditation scheme and aspects of the operation of the network and its events;
receive newsletters updating you on network members, Society news and events, the courses on offer with our training partners, industry events and events at our partner organisations which you can attend;
if applicable and subject to qualification, to use the designatory letters MBKS after your name.
Membership & Fees
The Society is a traditional membership subscription based organisation. We have tiered
membership levels open to all over the age of 18, for those with an interest in the moving
image industries, new entrants, and for aspiring and established professionals at every stage
of career from whatever background. The tiered membership levels are:
Student Member
Open to anyone over the age of 18 on a full time moving image related course.
Proof of full time study is required on application, and on each annual renewal.
Students must supply their personal private email address on application – NOT their academic email address.
For an IMIS/BKSTS Accredited Course – student membership is free.
For a Non-Accredited Course – student membership is £10 annually.
Associate Member – £40 per year
The applicant must be over 18. This is an open application for anyone with an interest in the
moving image industries, or at entry, intermediate or senior levels of employment within
these industries.
Student & Associate Members have no voting rights at formal BKSTS/IMIS meetings.
Full Member – £60 per year
The applicant must have a record of at least 5 years employment within the industry. On
acceptance to membership, the post-nominal letters MBKS or MIMIS can be used on
Business Cards, Letters and Credits. (Honorary Membership is an awarded only grade with
no annual fees)
In applying for Full Membership you must submit:
2 professional industry references
Provide a CV or Resume showing you primary work history in the Industry
Links to my professional websites displaying your work / showreels or provide alternative ways of submitting samples of your work.
Assistance & Mentoring with Career Development & Transition from Associate to Full Membership
The Society recognizes the rapid changes taking place within the nature of the moving image
industries and in new and alternative media. Anyone experiencing difficulty in meeting the
criteria for a full membership application and providing two references can contract us in
the first instance. We are welcome to offer advice, mentoring or support in such circumstances.
Fellow – £60 per year
An awarded grade of membership that is elected by the Advisory Council, normally open
only to members who have had a minimum of ten years continuous full membership and or
individuals who have made a significant or outstanding contribution either to The Society, or
the industry, or both. Limited to two such awards per year. (Honorary Fellowship is an
awarded only grade with no annual fees).
The post-nominal letters FBKS or FIMIS can be used on Business Cards, Letters and Credits.
Emeritus* – No fees
Emeritus – Members or Fellows can apply for this grade after their 65th birthday and a
minimum of 25 years continuous paid membership – if accepted, subscription fees are
subsequently waived. Emeritus Members have no voting rights at formal IMIS meetings.